Building your own home can be a rewarding yet difficult and stressful experience. At Hollanti Custom Homes we will guide you through every step of the process, making sure that you will enjoy your experience to the fullest.
We offer a complete turnkey service, from initial design to final delivery, we will even help you find the lot of your dreams and walk it with you to unlock its true potential.
At Hollanti Custom Homes we listen to your ideas, concepts and tastes, to create a home that you will be proud to live in.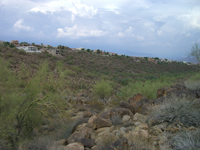 First we will walk your lot with you to discuss the lands true potential and start the process of design for your dream residence. Don't have a lot yet? No problem, Hollanti Custom Homes can help you find the perfect land for you.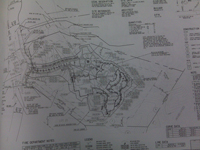 Next, we will start on the design process. Use an architect referred by us or use your own. We will help you design and refine your plans until you are thrilled; working hand in hand with both you and the architect to make sure not even the smallest detail is overlooked.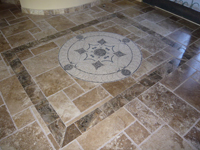 Then you will select your details. From flooring to tiles, colors and finishes, we will work with you to help you personalize your home for you. Making sure that every detail is accounted for and every decision is made in order to avoid those unwanted hold-ups. Already working with a designer? We are happy to assist and coordinate with your trusted advisor.
Now we take over, you can sit back and relax while we manage the many steps to acquiring your permits and building your dream residence. Throughout the entire building process you may visit the building site as often as you like, or leave the entire process to us. With the peace of mind knowing that your home is in competent and caring hands and will be built to your exacting standards.
Finally when your home is ready, you'll have a formal orientation and the comfort of knowing that we will remain available to you for as long as you inhabit your home. Not only for warranty issues but for help and advice on any topic about your home that you might like to discuss.